About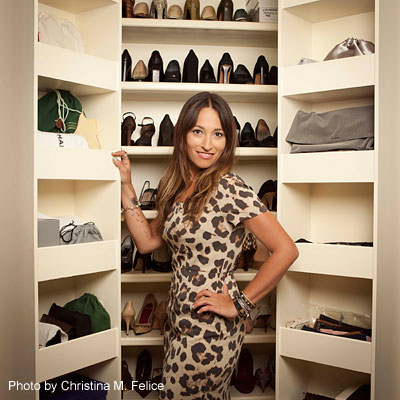 Ivy Elikann Jarrin was born to Artist/Designer parents on the Upper east side of New York City, the youngest of six children.Her earliest years were spent at Jarrin Design, her family's package design firm. This world of fonts, logos, and layouts gave her a keen eye for art and design at an early age. Dually,growing up in the fashion capital of New York, gave Ivy an intense vocabulary for the high designers that lined fifth avenue, as well as the avante boutiques of the west village.
In1996, Ivy left Manhattan for Vassar College in Poughkeepsie, NY, and graduated in 2001 with a bachelors degree in Fine Art. After college Ivy returned to Manhattan where she went on to pursue fashion-styling graduate studies at the prestigious Fashion Institute of Technology.
Her professional career began as assistant to the fashion editor at Fader and Big Shot magazines in New York. Feeling the need to evolve her career, Ivy moved herself to Los Angeles in 2002. Soon after she began working with famed stylist Marjan Malakpour, whose clients included Pink, Shakira, My Chemical Romance and the White Stripes, to name a few. Ivy began her solo career in 2004 when she joined the renowned Margaret Maldonado Agency. To date, her clients have ranged from Sean Paul to The Kings of Leon, Vice Magazine to People Magazine, and Honda Cars to Champs Sports. Ivy navigates the full spectrum of costume design and fashion styling, specializing in celebrity styling , music videos, commercials , print editorials , advertising , and film.
With the eye of a painter and the perfectionism of an artist, Ivystyle works alongside directors, photographers, and editors to produce the best outcome for each project she is involved in. Although Ivystyle embodies a very contemporary,classic, modern aesthetic, she believes that flexibility and a knowledge of all eras and perspectives in fashion design are a necessary asset to a prominent stylist.
She lives in Los Angeles with her Dog Fancy.